Gastric dilatation volvulus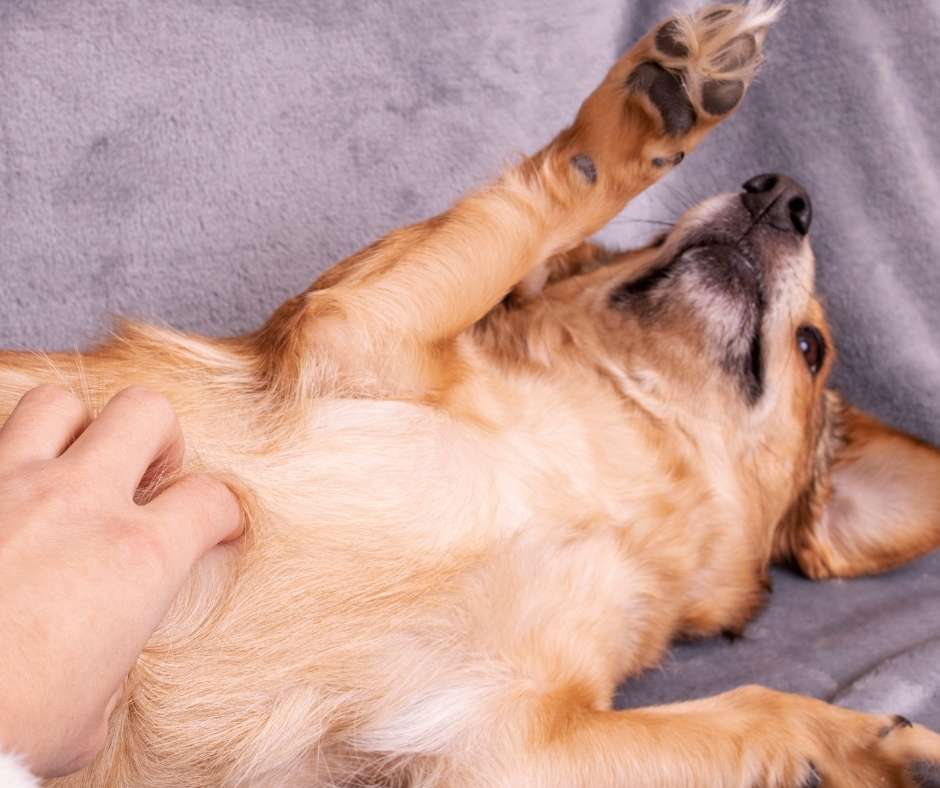 My dogs abdomen is distended and he's acting very restless
It's a scary situation when your dog looks like he has a bloated tummy, but he's really experiencing a life-threatening medical emergency. Gastric dilatation volvulus or GDV is also called bloat, but it's more than just a bit of air in the stomach. Its other name – gastric torsion – describes how, once inflated with air, the stomach can also twist around itself and cut off blood supply to other major organs. The body then goes into shock and the condition becomes life-threatening.
Eclampsia in pets
My dog/cat recently had puppies/kittens and is starting to show strange twitches and spasms
What is eclampsia?
Eclampsia is a life-threatening condition in dogs and cats that have recently had a litter of puppies or kittens. It has been seen in pets that are pregnant or giving birth, but more commonly occurs one to four weeks after giving birth. It is a medical emergency caused by a sudden drop in blood calcium levels, usually due to calcium loss during pregnancy and nursing.
Dilated cardiomyopathy (DCM) in dogs and cats
My pet tires quickly when playing or exercising and sometimes has a soft cough like trying to clear their throat
What is dilated cardiomyopathy?
Cardiomyopathy is a disease condition of the heart muscle that inhibits its ability to function properly. In the case of dilated cardiomyopathy (DCM), the heart muscle is stretched and the muscle is thin and flabby, affecting its pumping ability. Dilated cardiomyopathy can affect both pets and people.
The heart is designed as a pump where each contraction pushes blood from the lungs to the rest of the body and back again. This allows the oxygen we breathe in to be absorbed in the blood and distributed to where it is needed. When the pump itself is affected, the distribution and flow of blood is compromised. In DCM, the bottom chambers of the heart, which are the power house for the pumping action, are dilated and thin, and unable to properly expel the blood presented to them from the lungs and body. This leads to a backup behind the heart. Depending on which side of the heart is more severely affected, this usually ends up with fluid and blood buildup in the lungs. In DCM, it is usually all four chambers of the heart that are stretched and affected, not just one side. This stretching of the muscle also affects the electrical conduction of the heart and its ability to pump at a normal rhythm.
Domestic pet poisoning
My pet may have eaten something poisonous. How do I know if she will be alright?
Poisoning is a common occurrence in domestic animals like dogs and cats. The most widely observed route of poisoning is via the mouth (orally), but topical poisoning and other routes of intoxication are also possible. No matter the route of poisoning, it's critical to treat each individual case of poisoning as a matter of urgency, as some poisons could be life-threatening for the pet. In this article, we give an overview of the most commonly encountered poisons in private practice in this part of the world.
Malicious poisoning of dogs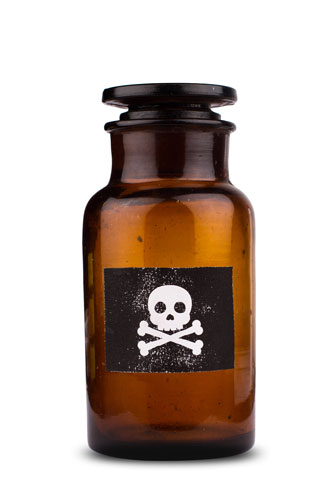 I think my dog has been poisoned! What must I do?
What poisons are used on dogs?
The most commonly used poisons are organophosphates (malathion, disufloton, acephate, parathion), carbamates (Aldicarb, Temik/'two-step') and rat poison. Organophosphates and carbamates are insecticides used for both agricultural and household applications. Temik is often used despite being a restricted substance, and may be combined with other substances. The tiny bluish-black granules, which are white on the inside when crushed, are commonly hidden in something tasty such as a piece of sausage, polony, meat or bread. Clinical signs of poisoning start within minutes to hours after exposure to the poison. Temik can kill dogs very quickly or even suddenly due to a build-up of secretions in and/or paralysis of the breathing system.
Acute Abdomen
My pet won't eat, has a distended belly, is retching, and appears restless and in pain. She seemed fine yesterday, what could be the cause?
Now and again pet owners are faced with emergency situations when their pets are suddenly in severe belly pain. Unexpectedly, both the owner and the pet are in a moment of anxiety and distress. So what could possibly be going on? This sudden severe belly pain is what veterinarians call an acute abdomen.
What is acute abdomen?
Acute means to happen suddenly, while the abdomen is the lower part of the trunk of the body, often referred to as the belly. The term acute abdomen refers to sudden pain in the belly. This sudden, severe pain in an animal's belly should be treated as an emergency and requires immediate evaluation and response by the vet.
Help! My pet has just drank some Anti-Freeze
Ethylene Glycol Toxicity
Winter has arrived and many people, as a precautionary measure, are putting antifreeze into their cars' radiators, to prevent the water from freezing.
Ethylene glycol is the main ingredient found in antifreeze. Antifreeze is not as commonly used in South Africa as on other very cold parts of the world, as we do not get the very cold temperatures found in some parts of the Northern hemisphere. It is however found in many other products, which are found in South Africa. It is found in lower, less harmful concentrations in hydraulic brake fluid, solvents, motor oils, paints, film-processing solutions, wood stains, inks and printer cartridges.
My puppy is trying to chew the cord of my laptop charger
Electrical Injury in our pets
Although this may sound like a very unusual topic to discuss it is something that happens far more frequently than we would like. The most common reason for our pets to get electrocuted is chewing on electrical cords. In general the age groups affected in both cats and dogs are approximately 2 months to 2 years of age - the young and the curious. During this phase of their development they tend to be curious about the world. Teething and growing creates the perfect atmosphere for chewing anything in their path. The incidence of electrocution can often coincide with the festive season with all the decorative lighting being put up but for most of us who work with a laptop from time to time and has to plug it in to charge, this could pose a risk for our pets.
My dog makes a strange snorting sound with funny gagging movements almost like something is stuck in his/her throat.
Reverse Sneezing in dogs
What is reverse sneeze?
Reverse sneezing is repetitive, forceful inspiratory (breathing in) efforts generally caused by irritation of the lining of the naso-pharynx or area at the back of the mouth and nose where these two openings join into one. Unlike a normal sneeze where air is forcefully pushed out the nose to clear the irritation, a reverse sneeze involves air being pulled forcefully and rapidly into the nose. This is commonly seen in small and toy breeds breeds with long thin nasal passages like Miniature Pinchers, Toy Poms, Chihuahuas, Malteses, Dachshunds, Poodles, Yorkshire Terriers and other Terriers, etc., and brachycephalic (short nose) breeds like Pugs, Boston Terriers, Shih Tsus, Pekingeses, etc.
My dog's stomach is suddenly very bloated and he is very uncomfortable
The dreaded Gastric Dilatation and Volvulus (GDV) Syndrome - Twisted Stomach
Gastric Dilatation and Volvulus (GDV) is a rapidly progressive life-threatening condition in dogs characterised by bloating and twisting of the stomach. Patients admitted with suspected GDV are treated as an emergency as the condition is life threatening. Treatment may require medical and surgical intervention. It is commonly associated with large or giant breed, deep-chested animals between 2 and 10 years of age. Some breeds affected are German Shepherds, Rhodesian Ridgebacks, Great Danes, Dobermans, Irish Setters and Basset hounds but any breed and age can be affected.