Seasonal allergies in pets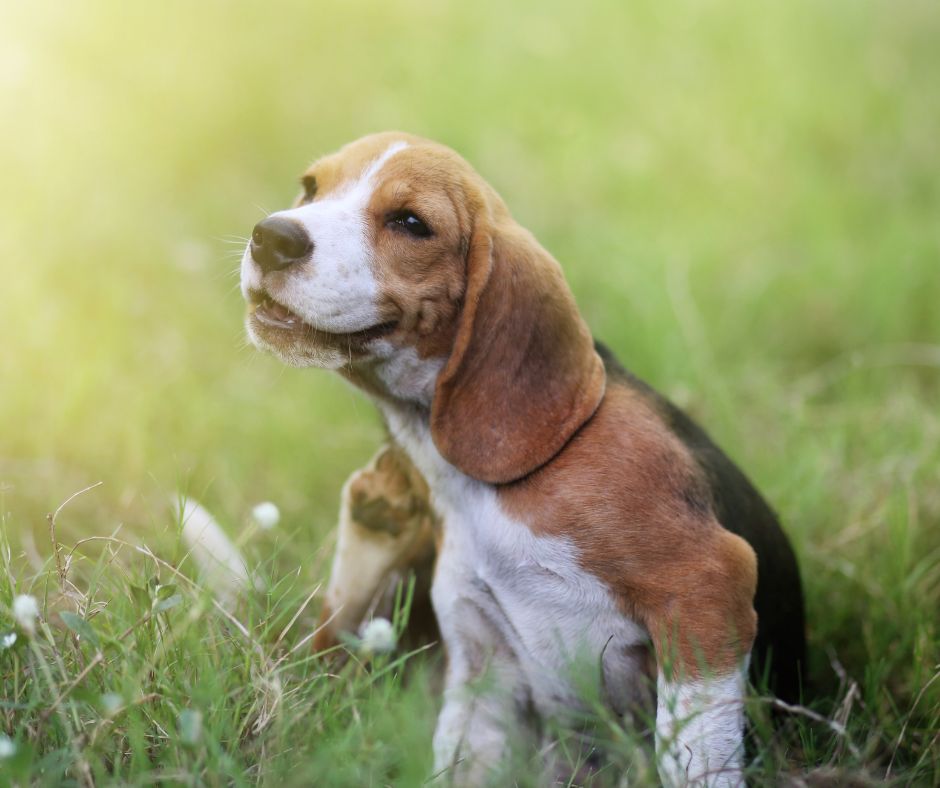 My dog is scratching and biting his skin more than usual, sneezing and has watery eyes – and it's only the beginning of the season!
All domestic animals can react to the changes of the season – just like some humans do. During late winter, early springtime, when the climate is dry and windy, there is a lot of dust and pollen in the air. Humans as well as our pets inhale these particles or pets brush up against skin irritants, which can lead to seasonal allergies.
Sensitivity to anaesthesia
I've heard that certain dog breeds are sensitive to anaesthesia and I'm concerned my dog can't undergo a dental procedure because of this
At some time in their lives, most pets will need to undergo medical procedures that require them to be sedated and placed under anaesthesia. From teeth cleaning procedures, spaying and neutering, to surgical procedures for repairing fractures, removing obstructions from the digestive tract, repairing torn ligaments, etc.; these procedures cannot be done while the animal is conscious.
Domestic pet poisoning
My pet may have eaten something poisonous. How do I know if she will be alright?
Poisoning is a common occurrence in domestic animals like dogs and cats. The most widely observed route of poisoning is via the mouth (orally), but topical poisoning and other routes of intoxication are also possible. No matter the route of poisoning, it's critical to treat each individual case of poisoning as a matter of urgency, as some poisons could be life-threatening for the pet. In this article, we give an overview of the most commonly encountered poisons in private practice in this part of the world.
Acute Abdomen
My pet won't eat, has a distended belly, is retching, and appears restless and in pain. She seemed fine yesterday, what could be the cause?
Now and again pet owners are faced with emergency situations when their pets are suddenly in severe belly pain. Unexpectedly, both the owner and the pet are in a moment of anxiety and distress. So what could possibly be going on? This sudden severe belly pain is what veterinarians call an acute abdomen.
What is acute abdomen?
Acute means to happen suddenly, while the abdomen is the lower part of the trunk of the body, often referred to as the belly. The term acute abdomen refers to sudden pain in the belly. This sudden, severe pain in an animal's belly should be treated as an emergency and requires immediate evaluation and response by the vet.
My dog has what looks like a red cherry stuck in the corner of its eye
Cherry eyes in pets
Introduction to cherry eye
A cherry eye is a non-life-threatening condition that occurs in dogs, and less often in some cat breeds. It is an extremely descriptive term, as one can see an oval, bright red swelling in the inside corner of an affected dog's or cat's eye, resembling a cherry. As a pet owner one can easily become quite alarmed by seeing this, but fortunately, it only causes slight irritation to the dog initially and you will have time to attend to it and take your animal to the vet before the condition gets out of hand. It is never a good idea to just leave it be. The condition tends to occur more commonly in younger dogs and cats, usually between the ages of 2 and 6 years.
My pet is vomiting
Is vomiting a sign of an upset tummy?
Vomiting is one of the most common symptoms of disease seen in pets. It can be quite alarming to see your pet vomit up all his or her food or alternatively continuously wretch and only bring slime or bile. So should you rush your dog or cat to the vet immediately when you see them vomit, or is it safe to wait and see? Because there are so many causes of vomiting, we recommend that if you are ever in doubt, it is always better to visit the vet and have it seen to, even if it is just to put your mind at ease and prevent it from progressing to something more serious.
My older German Shepherd Dog seems to be getting weak in its hindquarters
Degenerative Myelopathy
This article outlines a genetic disorder that mainly German Shepherd dogs are prone to. There are other breeds affected by this condition too like Chesapeake Bay Retrievers, Corgis, Boxers, Wirehaired Fox Terriers and Rhodesian Ridgebacks, however, the disease is mostly seen in German Shepherds.
If one breaks down the name of the disease it describes what happens with the disease. Degeneration refers to a breaking down or deterioration of something. That "something" in this case is myelin which is the insulating sheath around neurons in the spinal cord. Neurons are the "electrical wires" of the nervous system and one can compare myelin to the insulating plastic around the wires, almost like one would find with an electrical cord. Whenever a term is followed by "pathy" it refers to a disease or disorder in a certain part of the body. In this case the spinal cord.
Help! My pet has just drank some Anti-Freeze
Ethylene Glycol Toxicity
Winter has arrived and many people, as a precautionary measure, are putting antifreeze into their cars' radiators, to prevent the water from freezing.
Ethylene glycol is the main ingredient found in antifreeze. Antifreeze is not as commonly used in South Africa as on other very cold parts of the world, as we do not get the very cold temperatures found in some parts of the Northern hemisphere. It is however found in many other products, which are found in South Africa. It is found in lower, less harmful concentrations in hydraulic brake fluid, solvents, motor oils, paints, film-processing solutions, wood stains, inks and printer cartridges.
Can I, or my dogs or cats contract bird flu from my pet birds?
Avian Influenza South Africa 2017
The information provided here is not an official statement but is meant to provide some general information on bird flu because of the break out of bird flu in September 2017 in South Africa.
Bird flu or Avian Influenza (AI) is a family of influenza viruses that mainly affect birds. They are named according to two proteins on the surface of the virus (Haemagglutinin and Neuraminidase). The only ones of commercial concern are the H1, H5 and H7 types. There are dangerous (HP or highly pathogenic) and LP (low pathogen) strains. So when you see someone talking about HPAI H5N8 that means the dangerous type of H5N8 avian influenza.
Is your pet safe?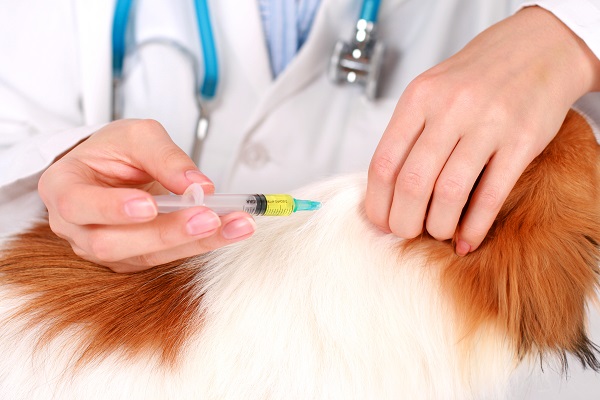 Fatal Diseases that can easily be prevented
Fatal Diseases that can easily be prevented
There are some fairly common fatal diseases in animals which can and should be prevented wherever possible. This article looks at how these diseases present, what they lead to and most importantly how they could be prevented. Today we have more information about our animals and the diseases they may suffer from than ever before. With this knowledge comes the means of preventing these conditions that years ago would have meant certain death to our beloved pets. The most important means of disease prevention readily available to us is vaccination. A simple annual health check and vaccinations can help ensure your pet lives a long and healthy life. Other important means of prevention includes regular deworming as well as tick and flea treatment.